---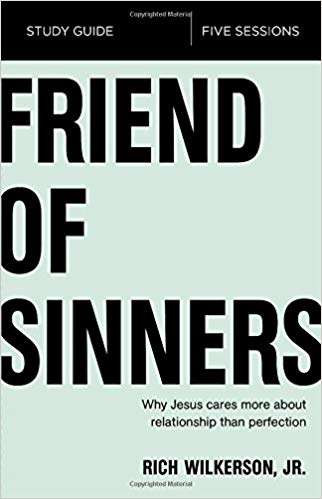 Friend of Sinners (study guide) - Rich Wilkerson Jr
---
Do you have the same compassion for the lost that Jesus has?
The Bible tells us that Jesus was called a lot of names by people. Many of the religious leaders of the day were jealous of his success and wanted to discredit him in the eyes of the public, so they said all sorts of crazy things about him. They whispered that he was an illegitimate child. They accused him of being demon-possessed. They denounced him to the Roman authorities as a rioter and a threat to public peace.
In this five-session video Bible study, pastor and author Rich Wilkerson, Jr. reveals how one of their nicknames for Jesus was true: "Here is a... friend of tax collectors and sinners" (Luke 7:34). In the religious leaders' minds this was one of the greatest indictments imaginable, but for Jesus it was a sign of success because it was the very definition of his mission. Today, Jesus still calls us "friends", not because of who we are or what we have done but because of who he is. While he was on earth, he knew that people needed to feel as if they belonged before they would want to behave.
Rich shows that by following his example, we can have the same clear conviction and compassion for the lost that Jesus did. When we embrace the truth that we all need Jesus equally, and when we trust him to bring transformation in people's hearts, we will walk as Jesus walked, experiencing the glory of God in our own lives and in the lives of those around us. 
The Friend of Sinners Study Guide includes video discussion questions, Bible exploration, and personal study and reflection materials for between sessions.
Sessions include:
Missed Message
Weight Shift
Lost and Found
Comfortably Uncomfortable
How to Be Great
NOTE: Study guide only; DVD not included.