---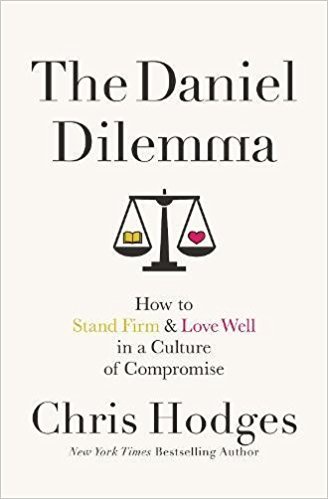 The Daniel Dilemma (paperback) - Chris Hodges
---
We have real hope we're called to share. But how we share it makes a difference.
Christians today face a dilemma: in a world that seems to reject everything we believe, how do we walk closely with God without caving to pressure or alienating those we hope to reach?
In this eye-opening new book, Chris Hodges provides a solution by examining the life of the prophet Daniel, who persevered in a corrupt culture that closely resembles our own - and emerged as an influential force in God's redemptive plan. Full of scripture and seasoned with Hodges' candid personal insights, The Daniel Dilemma shows us that we can hold firmly to biblical beliefs without becoming obnoxious, insultlng, or mad. We can stand strong while loving others well. Because standing for truth isn't about winning the argument; it's about winning hearts. And when we learn the secret of connecting before correcting, we discover that we can respond to today's hard questions without compromising grace or truth.
With fresh insights and practical ideas, Hodges encourages Christians struggling with our cultural reality to hold God's standards high and his grace deep - just as Jesus did, and just as his followers today are called to do.
Chris Hodges is the founding and senior pastor of Church of the Highlands. Under his leadership, Church of the Highlands has launched campuses all across the state of Alabama and has grown to more than 45,000 people attending weekly. He also co-founded the Association of Related Churches, launched a coaching network called GROW, and serves as chancellor of Highlands College, a two-year ministry training college. Chris and his wife, Tammy, have five children and live in Birmingham, Alabama.