---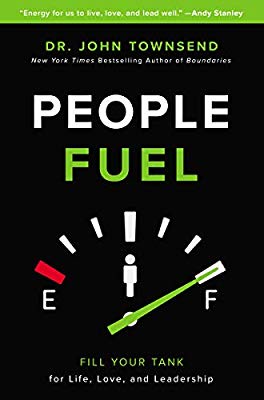 People Fuel - Dr John Townsend
---
If you're looking for the breakthrough to the life you were made to live, this book is for you
We all want healthy and successful lives, but too often, we find ourselves frustrated with the outcomes. We try everything - diets, programs, advanced training - and yet, we're left without the results we want. And that's because we're missing a vital ingredient.
Psychologist, leadership expert, and coauthor of the New York Times bestselling Boundaries, Dr John Townsend reveals the essential source of energy we all need but rarely get: relational fuel from the right kinds of connections with others. 
In his new book, Dr Townsend shows you how the truly good relationships give you energy, focus, and the support you need to succeed. Through stories, clinical advice, and accessible takeaways, Townsend outlines the twenty-two relational nutrients we all need to fuel our lives. He'll show you how to:
Receive help and support from relationships as God intended
Create higher-quality connections with your family, friends, and coworkers
Boost your productivity and creativity at work
Build your Life Team
As we learn to tap into energy from quality relationships, we will experience more energy, positivity, focus, and the exponential growth to become the confident people God created us to be.
Dr John Townsend is a nationally-known leadership consultant, psychologist, and New York Times bestselling author. John is the founder of the Townsend Institute for Leadership and Counselling and the Townsend Leadership Program. He developed the online digital platform TownsendNOW and the online assessment tool TPRAT. He and his wife, Barbi, live in Newport Beach, California, and have two sons, Ricky and Benny.