---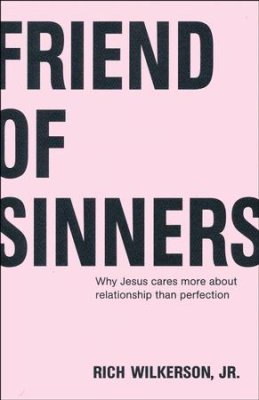 Friend Of Sinners - Rich Wilkerson Jr
---
DISCOVER THE TRANSFORMING POWER OF A DEEP FRIENDSHIP WITH JESUS
Why was Jesus accused of being a friend of sinners? Why did he put top priority on relationship not religion, acceptance rather than performance? Why did he value friendship with himself more than behaviour?
In Friend of Sinners, you'll discover a different Jesus, a Jesus who will radically change the way you see God, yourself, and others—a Jesus who will never give up on you, never stop loving you. He wants you to know him, to love him, and to be loved by him.
Here is a life-changing look at just how much Jesus wants to be your friend and a guarantee that when you fully understand the power of this message, suddenly life will look different, everything will change, and you will enter the most satisfying experience imaginable—growing and changing from the inside out until you become an amazing testimony to the transforming power of friendship with Jesus.
RICH WILKERSON, JR. is a dynamic communicator with a passion to encourage and inspire this generation. He and his wife, DawnChere, pastor VOUS Church in Miami. VOUS Church is a catalyst for faith, creativity, and diversity that celebrates the unique culture of its vibrant city. Rich is the founder of VOUS Conference and author of Sandcastle Kings: Meeting Jesus in a Spiritually Bankrupt World.