---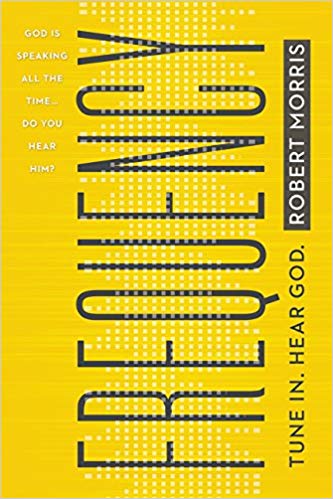 Frequency - Robert Morris
---
Does God speak? Is He speaking to me?
The good news is, yes, God is speaking. And He is communicating to you in multiple ways. 
"Frequency is a safe and sure guide for discerning and hearing God's voice." - Jack W. Hayford, Pastor emeritus, The Church On The Way
"Let Frequency and Robert Morris be your spiritual trainer as you learn to hear God's voice and watch your life and faith soar to a new level. You won't regret it." - John Maxwell, New York Times bestselling author
"In Frequency you will begin experiencing a relationship some people never imagined possible, but the God of the impossible makes it an ever-present reality." - James Robison, Founder and president, LIFE Outreach International
"In these pages you will hear from one with a tender heart for God... his words will encourage, teach, and inspire you." - Ravi Zacharias, author and speaker
"In this important book, Robert Morris clearly shows different ways that God still speaks today and helps you learn how to recognize when God is speaking to you." - Craig Groeschel, Senior pastor, LifeChurch.tv; and author, From This Day Forward
ROBERT MORRIS is the founding senior pastor of Gateway Church, a multi-campus church in the Dallas-Fort Worth Metroplex. Since it began in 2000, the church has grown to more than thirty-six thousand members. Robert is featured on the weekly television program The Blessed Life and serves as chairman of the board of The King's University. He is the bestselling author of thirteen books , including The Blessed Life, The God I Never Knew, and Truly Free.